NMTAP has devices/software that can be borrowed on a short term basis for individuals with disabilities through the Device Loan Program.
We have approximately 1,800 assistive technology devices for loan. Our motto is, "We have over a thousand devices with infinite possibilities of how they might be configured for each individual!"
The Device Loan library is designed for individuals with disabilities and professionals assisting them, to provide an opportunity to borrow equipment from the Device Loan Program. Device loans can serve as a trial of equipment prior to purchasing, a temporary replacement of a device in repair, or a short term accommodation allowing independent completion of activities in daily school, work, or home life.
The Device Loan Bank is housed primarily at the main office in Albuquerque, but our NEREC and WNMU partners also maintain equipment libraries. We serve therapists, school districts, local education agencies, and rehabilitation and private organizations throughout New Mexico. We provide access to AT for all individuals with any disability, of any age, in any area of the state of New Mexico.
Device Loan Policies and Procedures
If you would like to utilize our device loan program it is essential to understand the short term loan process and to complete required paperwork carefully. Please completely read the Policies & Procedures documents on the side menu. Devices are loaned to anyone with any disability statewide. Software is loaned on a device, unless we have a trial version available. It is important that the person is working with a professional or qualified person to assist in the use of any loaned equipment.
Loans of equipment are made on a first come, first served basis for a period of 6 weeks. Borrowed items must be returned at the end of the loan period. Sometimes arrangements to extend a device loan can be negotiated if the equipment is not needed by another consumer. The borrower must contact the program to obtain this permission before the due date.
NMTAP ensures that all loaned devices are fully functional at the time of the loan and that all related peripherals are enclosed. We provide requested equipment, if available, to the school, agency, or consumer within 5-10 business days of receipt of the completed application/loan agreement. If a device is not immediately available, the individual(s) will be placed on a waiting list for the next available device.
A person who is the Borrower must accept full responsibility for any loaned equipment. The Borrower may be a professional (i.e.: therapist, counselor, teacher, service provider, or qualified AT specialist) assisting the User (person with a disability), family member or the User (the person with a disability). If a professional is requesting a device loan for more than one client, please complete an Application/Agreement for each one. The Borrower may be responsible for any damaged or lost devices.
The Five-Step Process
Step 1: View Inventory
View our Device Loan Program inventory for the equipment available.  You may access the on-line database with device information and pictures here.
Step 2: Download Forms & Submit Request
Carefully read all the application packet in the side menu. Keep the Information & Guidelines page and the Evaluation page for yourself. Clearly and completely fill in all the information on the Application/Release, Loan Agreement, & Borrower Rules and Obligations. The Borrower is the person taking full responsibility for the device(s) and if that person is different from the User of equipment, make sure to include User information as well. We may contact you to discuss the request in order to best meet your needs with what we have available.
The forms can be sent via mail, email, or fax to:
NMTAP
625 Silver Ave. SW Ste. 100 B
Albuquerque, NM 87102
Fax (505) 841-4467
Jesse.Armijo@gcd.nm.gov
Step 3: Loan Process
Once we receive your paperwork, we will check if the equipment requested is available. A copy of the signed loan agreement will be included with the equipment shipped or picked up from our office located at the address above. Picking up the equipment is preferred in order to provide some instruction and for safety purposes. For your convenience we may arrange equipment to be picked up from the Governor's Commission on Disability at 491 Old Santa Fe Trail, Room 117, Lamy Building in Santa Fe or from one of our partner locations. Pay close attention to the date it is due for return to our offices. If the equipment is not available at the time of the request, we will contact you. Your request will be placed on a waiting list until it is available, at which time we will contact you to make arrangements.
If the equipment is shipped via FedEx, please provide a contact person, phone number, and physical street address where the equipment will be shipped to. We request an email or other contact to confirm receipt of the equipment, including the copy of the approved loan agreement signed by NMTAP staff. If loan equipment is returned by FedEx, please use the same box and include the form that was originally received by the Borrower. Please contact NMTAP staff for any questions.
Step 4: Evaluation Form
Once you have completed your loan period, please include the evaluation form found in the original device loan packet. If you are unable to locate the original form from that packet, please download the evaluation form in the side menu, complete, and return along with the device, or you may send via mail, email, or fax.
Step 5: Shipping Instructions
Note all items are shipped FedEx ground if they are not able to be picked up by the borrower or other authorized person as arranged. Borrowers are responsible for returning all devices loaned, as well as all related peripheral items using the return FedEx shipping label provided by the due date.
COVID-19 update to services: We are offering in-person meetings by appointment only. If you are local to Albuquerque, we are offering curbside pick-up and drop-off of device loans. All device loans outside the Albuquerque area can still be shipped to you via FedEx.
For more information or questions, please contact:
Jesse Armijo, AT Coordinator
NM Technology Assistance Program
625 Silver Ave. SW Ste. 100 B
Albuquerque, NM 87102
Office: 505-841-4464
Fax: 505-841-4467
Jesse.Armijo@gcd.nm.gov
Is there a device that you would like to loan or trial but it is not available in our loan library?
Complete our survey to let us know how we can better meet your AT needs.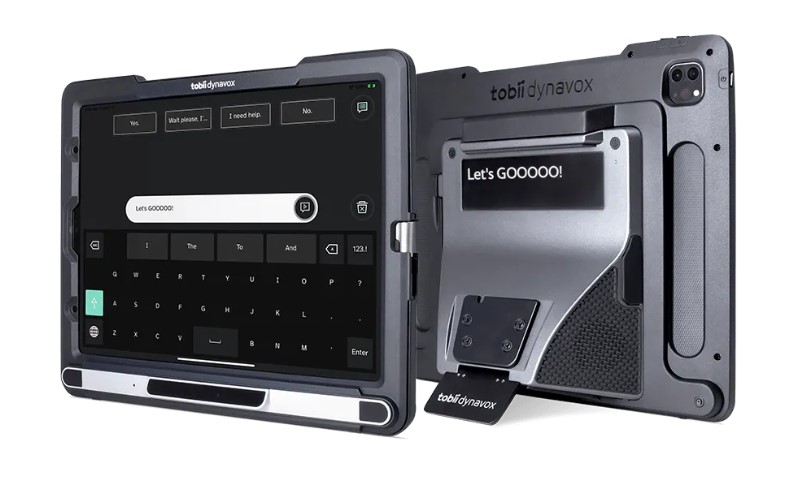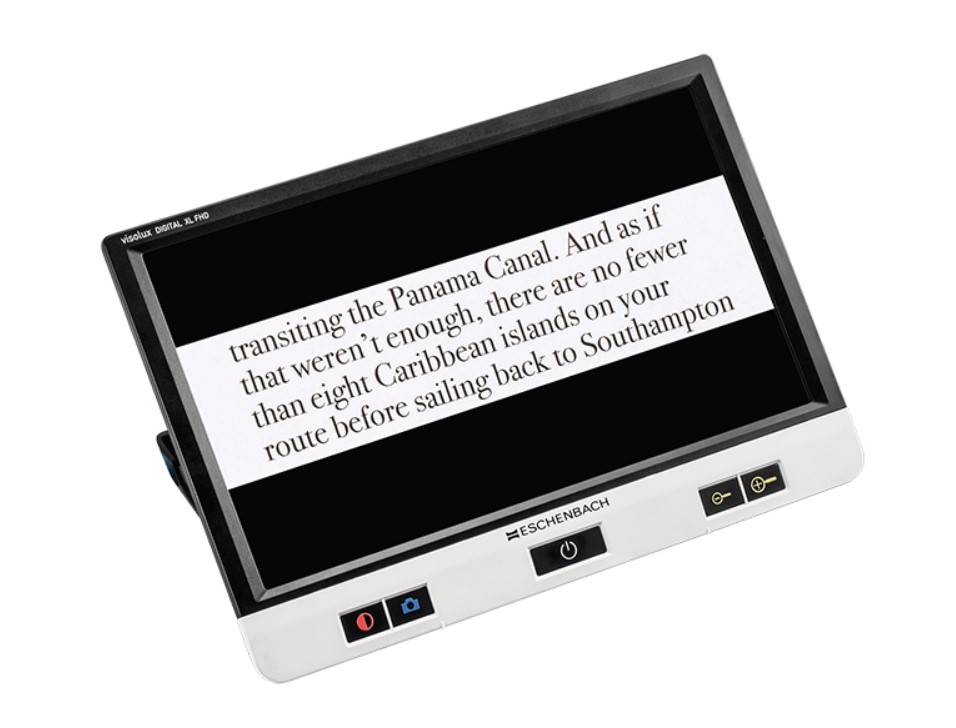 Visolux Digital XL FHD Magnifier
Domino Pro Assistive Listening Device