Digital Divide Coordinator Job Position Open!
The New Mexico Technology Assistance Program (NMTAP) is hiring a Digital Divide Coordinator, an independent contractor, to increase awareness and provide training on accessible digital platforms, accessible websites, service documents, access to broadband, AT options, community services available, and built-in accessibility. This will be provided for individuals as well as agencies, community programs, and providers. This contractor will provide accessibility information, training, and technical assistance statewide remotely and in-person, under the direction of the NMTAP Manager Supervisor.
This position is offered through a temporary employment company, ATA Services, Inc. The short-term position will begin ASAP and end September 2024. For further details of required tasks, you may contact Tracy Agiovlasitis, NMTAP Program Manager at 505-469-1489 or tracy.agiovlasitis@gcd.nm.gov
APPLY TODAY with Sandy Gonzales!
sandra@ataservices.net
(505)881-1724 Phone
(855)881-1824 Fax
www.ataservices.net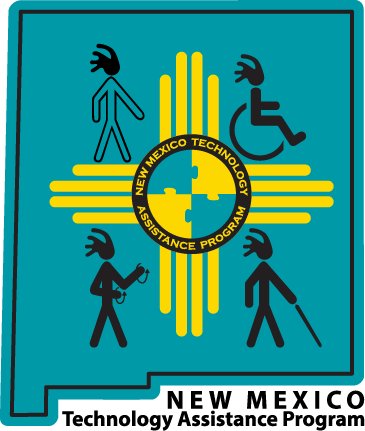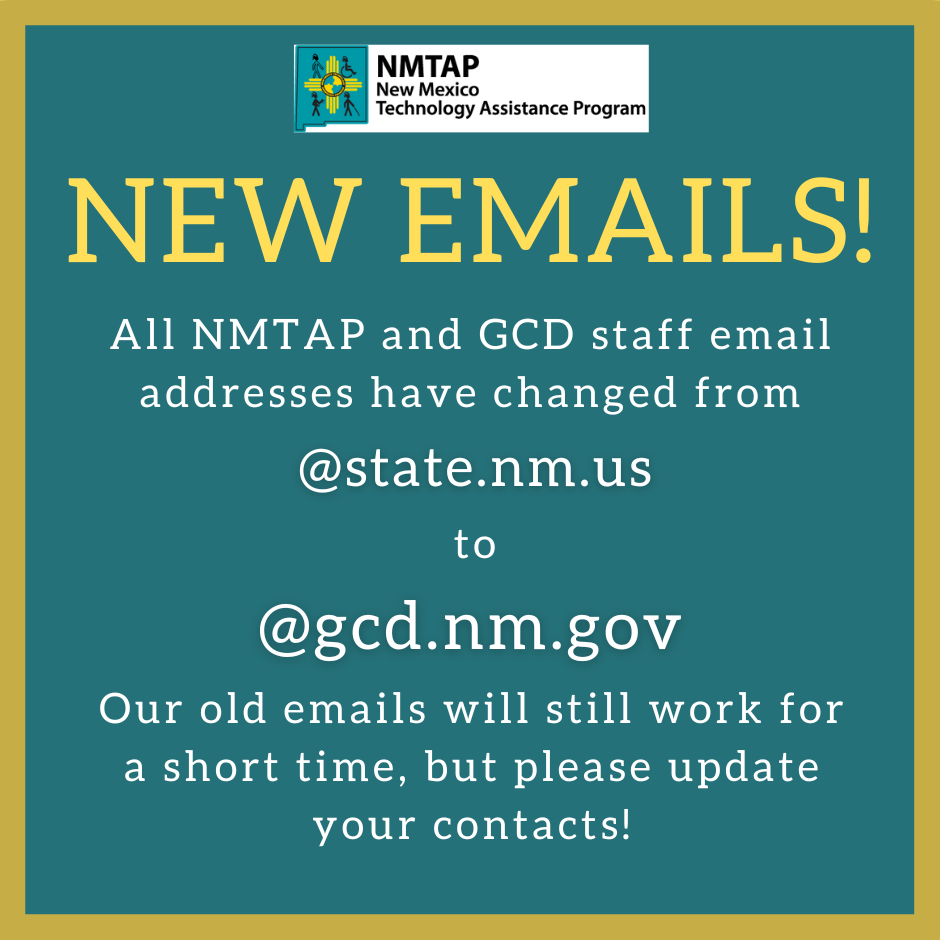 Our Email Addresses Have Changed
All NMTAP and GCD Staff email addresses have changed from @state.nm.us to @gcd.nm.gov. Please update your contacts.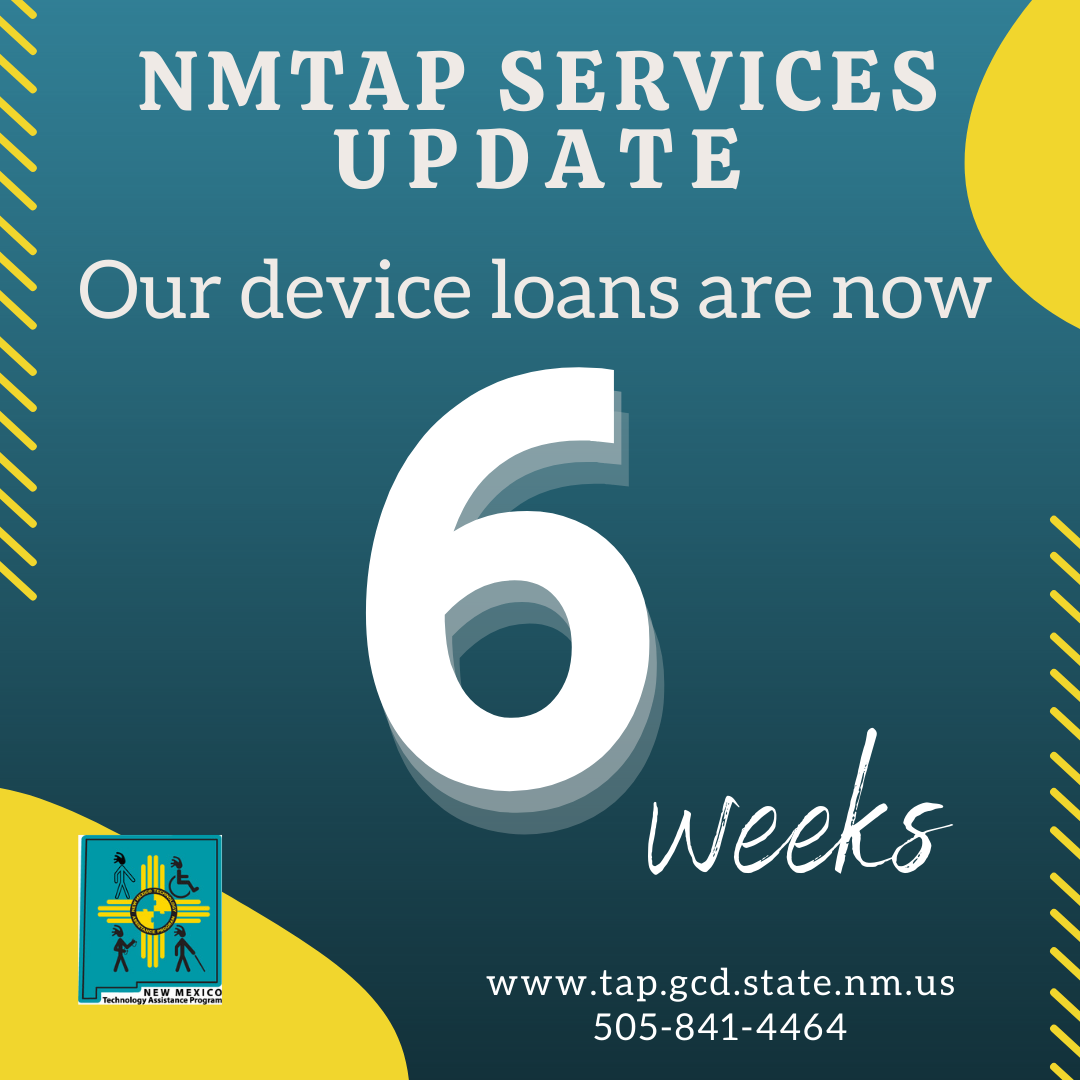 Our Device Loans for most of the devices in our loan library are now 6 weeks! Devices that are in high demand are still limited to the 30-day loan period. Check with NMTAP staff to confirm the length of your device loan.
Check out our online database to explore the Assistive Technology in our loan library.